This post brought to you by ANN INC. CAREERS. All opinions are 100% mine.
I love when the brands you love come up with useful tools for consumers. Today's cool deal is a fashionable FREE app, brought to you by ANN INC. (the team behind Ann Taylor and LOFT). ANN INC. just released its first mobile app called BFF, which will literally become your BFF by helping put your Best Foot Forward!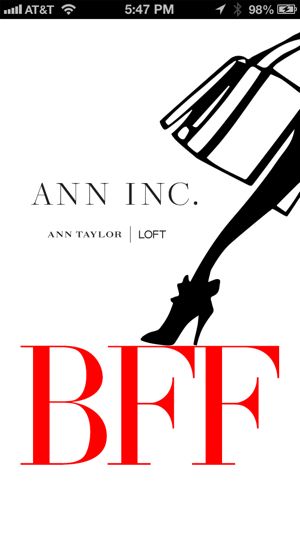 The BFF app includes a lot of fun features such as daily inspirational quotes from fashion icons, significant dates in fashion's history, and helps you keep up with the latest fashion news. I had a lot of fun reading through the mantras from celebrities, such as:
"The future belongs to those who believe in the beauty of their dreams." – Eleanor Roosevelt
"You can never be overdressed or overeducated." – Oscar Wilde
"If you don't have any shadows, you're not in the light." – Lady Gaga
"The most beautiful makeup of a woman is PASSION." – Yves Saint Laurent
The BFF app is designed to help women move forward in their career and life, and even has a feature where you can search for a job in your area of interest. Man, they thought of everything!
One of the app's coolest features is the Trendspotter. You can take Instagram pictures of yourself putting your best self forward, use the hashtag #bfftrends and you will be featured on the app! You can also view real-time trends from others directly on the app, so it can be a tool for daily fashion inspiration.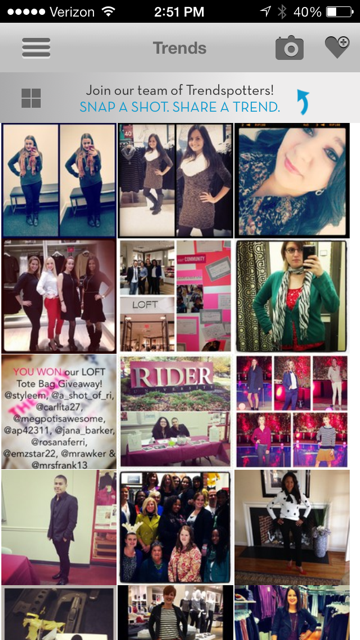 You can also mark the things you like best throughout the app, so it's really easy to keep track of your favorite news, inspiration, videos and jobs that help you put your best foot forward every day. 🙂
The BFF app is available for free download on iTunes and Google Play stores.
Download the app and let me know what your favorite feature is!